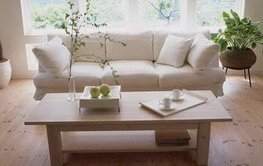 Inspire Staging Los Angeles is helping real estate agents make beautiful model homes for sale. Our interior designers and stage experts make each property "turn-key", or "move-in ready" right away with the right look.
In today's competitive market in Los Angeles, your home needs stand out quickly. A buyer's positive perception of your house is crucial and can happen once they open the door. The right staging can make that key difference.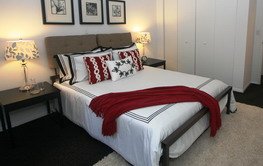 The staging process includes 3 steps: Consultation, On-site activities and Presentation. Our home staging experts will help you create spaces appealing to home buyers. Sell your property more swiftly and for more money.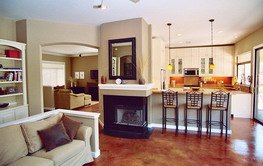 We offer a 20% discount on staging design and On-site activities for all returning clients. Please call us for our latest seasonal offer such as Christmas staging and holidays.
Want to sell your house fast and for a great price? Stage it!
Home staging can help you sell your property faster and for more money. While most properties are lingering on the market and price reductions are becoming the norm.
Usually, vacant homes feel cold and uninviting, as a result they tend to sit longer on the market. However, we can turn your vacant house by home staging into a warm and inviting place that will stand out from the competition.
We are specialize in:
Real estate staging
Home construction
Renovation services
Closet remodeling
Curb appeal
Color Consultations
House organizing
Furniture rental
Moving and storage
De-cluttering
Interior Design and Home Staging
Home staging services in Los Angeles and Toronto GTA area, professional interior designers and stage experts for beautiful new model homes. Personal and thoughtful service from start to finish. Our expert staff will research your market, visit your property, and take the time to explain what needs to be done to sell your property quickly.